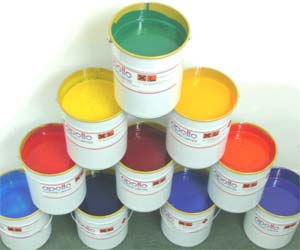 Welcome to apolloinks.com, Screen Printing Ink makers. This is the on-line ordering website for Apollo Colours Ltd where you can find a wide range of our screen printing inks for both water-based screen inks for textiles or solvent based inks for plastic and metals, also glow in the dark and mirror effect screen inks. We have a wide colour range available which is normally ex stock.
Apollo Colours is a family business and have been manufacturing quality screen printing inks since 1983 . Order online here and received fast delivery and completive priced products direct from us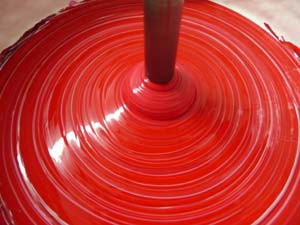 apolloinks.com allows you to purchase securely some of our most popular screen ink ranges at the touch of the button.
You also have the peace of mind knowing that the inks we sell, we manufacture.
You are buying direct, not via a middle man, therefore NO mark up!
Apollo Inks is a division of Apollo Colours Ltd.

apolloinks.com make Water Based Screen Printing Inks for cotton, and cotton blend textiles such as T Shirts and T Towels.
For Work Wear printing we make Nylon Screen Printing Inks.
We also have Screen Printing inks for Estate Agent Boards, Stickers, Labels, Signs, Banners, Folders, and Metals, and various plastics.